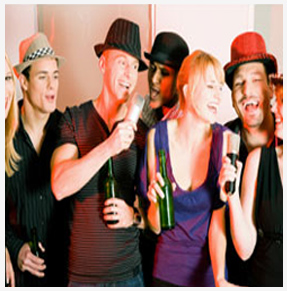 We are always amazed at today's teens. Set up a Karaoke machine and they are ready to perform as their friends gather around. And we are not talking about screechy or out of tune attempts. We are talking about great voices, moves that imitate the real stars. They can choose from ballads to rock and roll, from rap to oldies. These kids can sing.
Karaoke is a great party starter and for what you pay to rent low-quality equipment, A+ Entertainment can provide your party with a professional Karaoke machine equipped with quality sound and video and a selection of 20,000's songs from which to choose.
For more information call us at (267) 932-1300 or Contact Us.